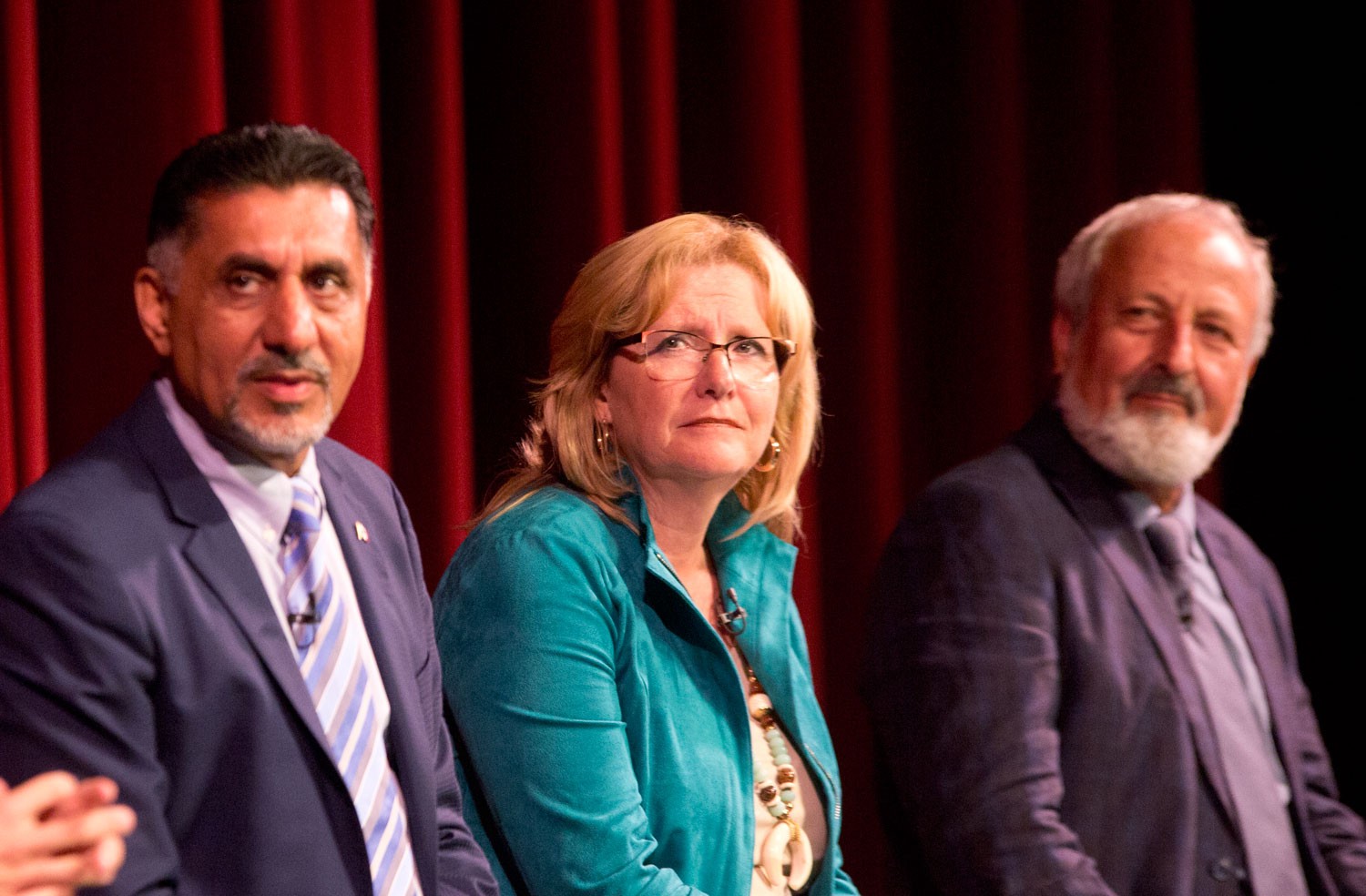 Photos by Mansoor Tanweer
Jeffrey won't support city consultant's new LRT plan
Incumbent mayor Linda Jeffrey said during a raucous mayoral election debate Tuesday night at Brampton's Rose Theatre that she does not support the new LRT route outlined in the 2040 Vision plan.
She suggested Vision 2040 is just a set of ideas not rooted in practical needs. "I support the Main Street route, because that is where the traffic is … We don't have a commitment from Queen's Park north of Steeles. It's foolish to put $4.4 million towards (researching) the McLaughlin and Kennedy Road routes," she told the audience, which was filled with both hecklers and devotees of the four candidates invited to participate.
Jeffrey's dismissal of the new plan was met with criticism from fellow candidates. Ward 9 and 10 Regional Councillor John Sprovieri, who voted against Jeffrey's preferred route in 2015, touted what he believes are the merits of non-looping McLaughlin or Kennedy Road routes.
"I totally support the (2040) vision, I voted for the vision. I voted not to bring the LRT up the (Main) street because the majority of the council did not believe it was the right move … . We wanted a route where there were economic benefits to the city of Brampton, and the only route that could provide that is either Kennedy Road or McLaughlin," said Sprovieri.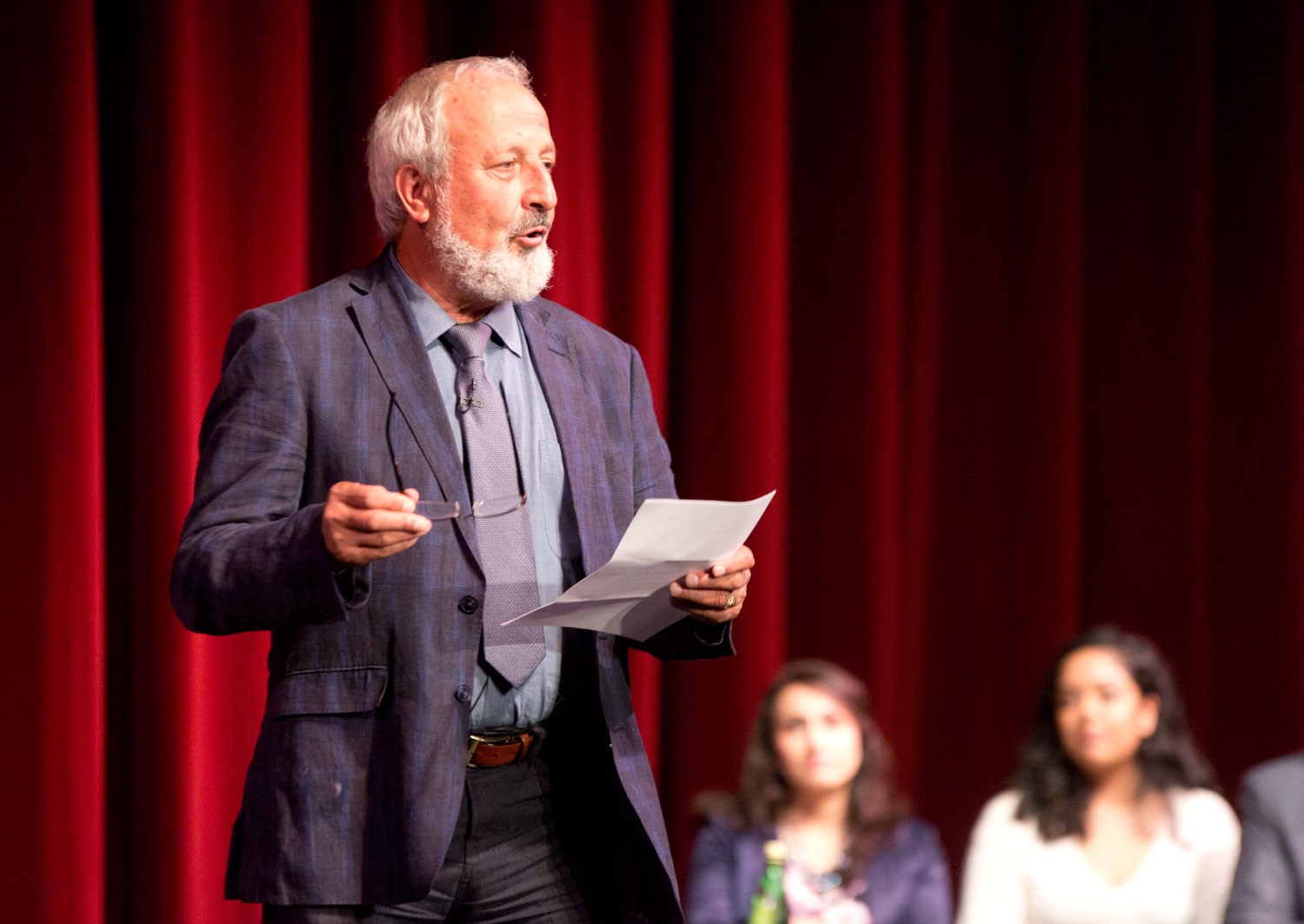 "We wanted a route where there were economic benefits to the city of Brampton, and the only route that could provide that is either Kennedy Road or McLaughlin."
John Sprovieri
---
Jeffrey's leading rival for the job, former Ontario Progressive Conservative party leader Patrick Brown, said he supports the 2040 Vision, but he didn't mention his preferred route for the LRT. He did go on to decry what he sees as the lack of scope in Jeffrey's plans and the 2040 Vision and repeated one of his usual talking points on the issue.

"We want to talk about this LRT—I don't know why we settled for so little. Scarborough is getting a $3 billion subway and we seem to be accepting scraps. It's about time we say: Brampton deserves its fair share; we deserve better. Vaughan has a beautiful subway, and I am tired of our city being forgotten."
Fellow candidate Bal Gosal, a former federal cabinet minister under Stephen Harper, offered nothing substantial on the issue, saying, "We need the LRT, we should go after province and federal financing, We need it right now."
In 2015, city council rejected the provincially funded route, which Jeffrey supported, that would have traveled north from Steeles to terminate in the heart of downtown. As things stand, the Brampton Gateway terminal will be the final stop of the LRT, while routes on McLaughlin and Kennedy roads are being offered as alternative extensions.
Soon after city council turned down the Main Street route, the provincial government pulled funding for the Brampton portion of the project, as it was clear city council couldn't agree on where to terminate the LRT.
A latecomer to the LRT debate was renowned Vancouver-based urban planner Larry Beasley. In 2017, Beasley was brought on to help with realizing Brampton's 2040 Vision, an urban revitalization project meant to respond to the city's explosive growth.
Beasley's plan for the city, titled The Living Mosaic, includes his vision of the route the LRT would take across the city. The route north on Hurontario from Port Credit in Mississauga would remain unchanged until it hits Brampton's southern limit on Steeles. From there, it would feature two looping routes across Brampton, the first one going east along Steeles to Kennedy, then south towards Derry Road, where it would travel west and link up again with Hurontario. The second loop would go west towards McLaughlin, then north towards Queen Street, where it would loop back down once it hit Kennedy and finally head toward McLaughlin again.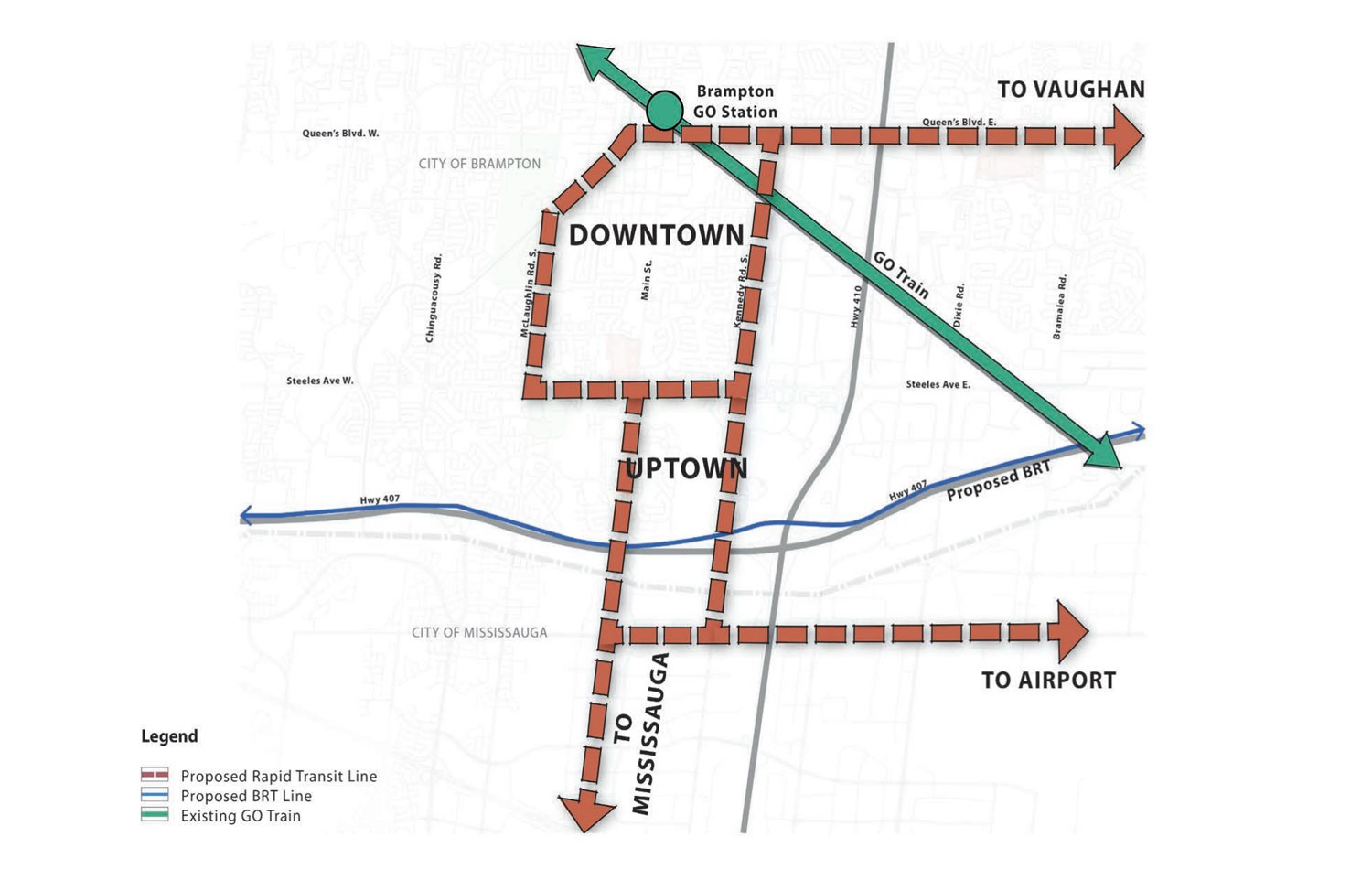 Jeffrey's vision for the route terminating at Brampton GO station downtown has garnered strong support from the general public, however. According to an exclusive poll conducted by The Pointer in late August of 999 eligible voters, 60 percent said they supported high-order transit coming to Brampton. Of those supporters, 40 percent said they wanted the LRT line to end downtown, which is more than those favouring the McLaughlin route (19 percent) and the Kennedy route (17 percent) combined . Twenty-four percent said they wanted a different route altogether.
However, Linda Jeffrey's unequivocal rejection of Beasley's transit framework means that voters baying for a clear plan on the issue are bound to be left disappointed. At the debate, her statement was met with mixed but impassioned reaction from the audience. Residents will have to wait until after the Oct. 22 municipal election, when the new councillors take their seats, for answers.
Submit a correction about this story