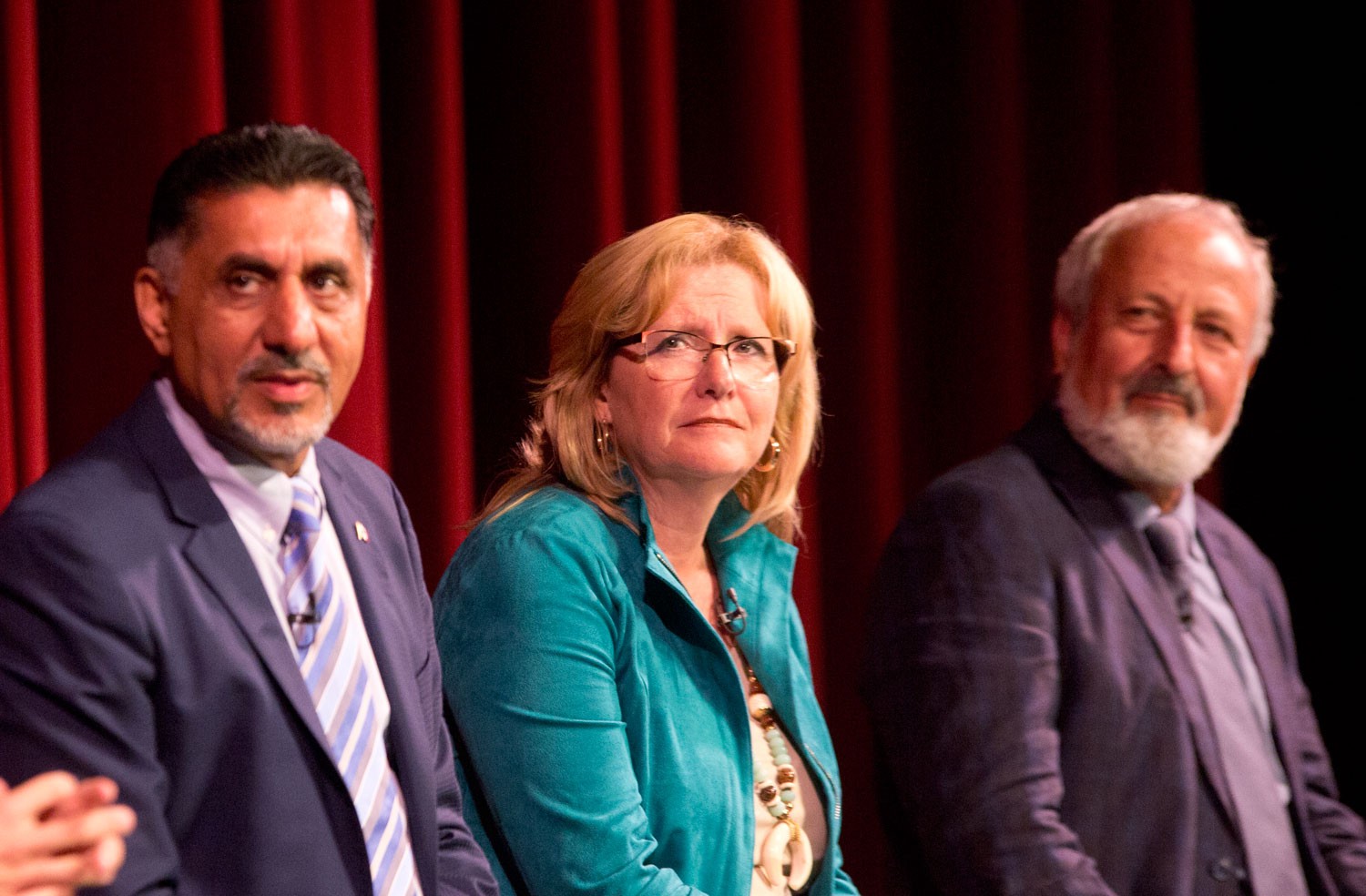 Photos by Mansoor Tanweer
Jeffrey won't support city consultant's new LRT plan
Incumbent mayor Linda Jeffrey made her stance on the city's current LRT study quite clear during a boisterous debate at Brampton's Rose Theatre Tuesday night, calling alternative routes "foolish" and decrying the layout put forward in the ambitious Brampton 2040 Vision plan.
The debate also saw mud-slinging from all sides with Jeffrey's main contender Patrick Brown taking the chance to criticize the lack of foresight in Jeffrey's adamant support for the Main Street route, which council already turned down, while pushing his repeatedly used campaign slogan that Brampton is not getting its fair share.
To see the full article content, please subscribe to The Pointer.
Subscribe