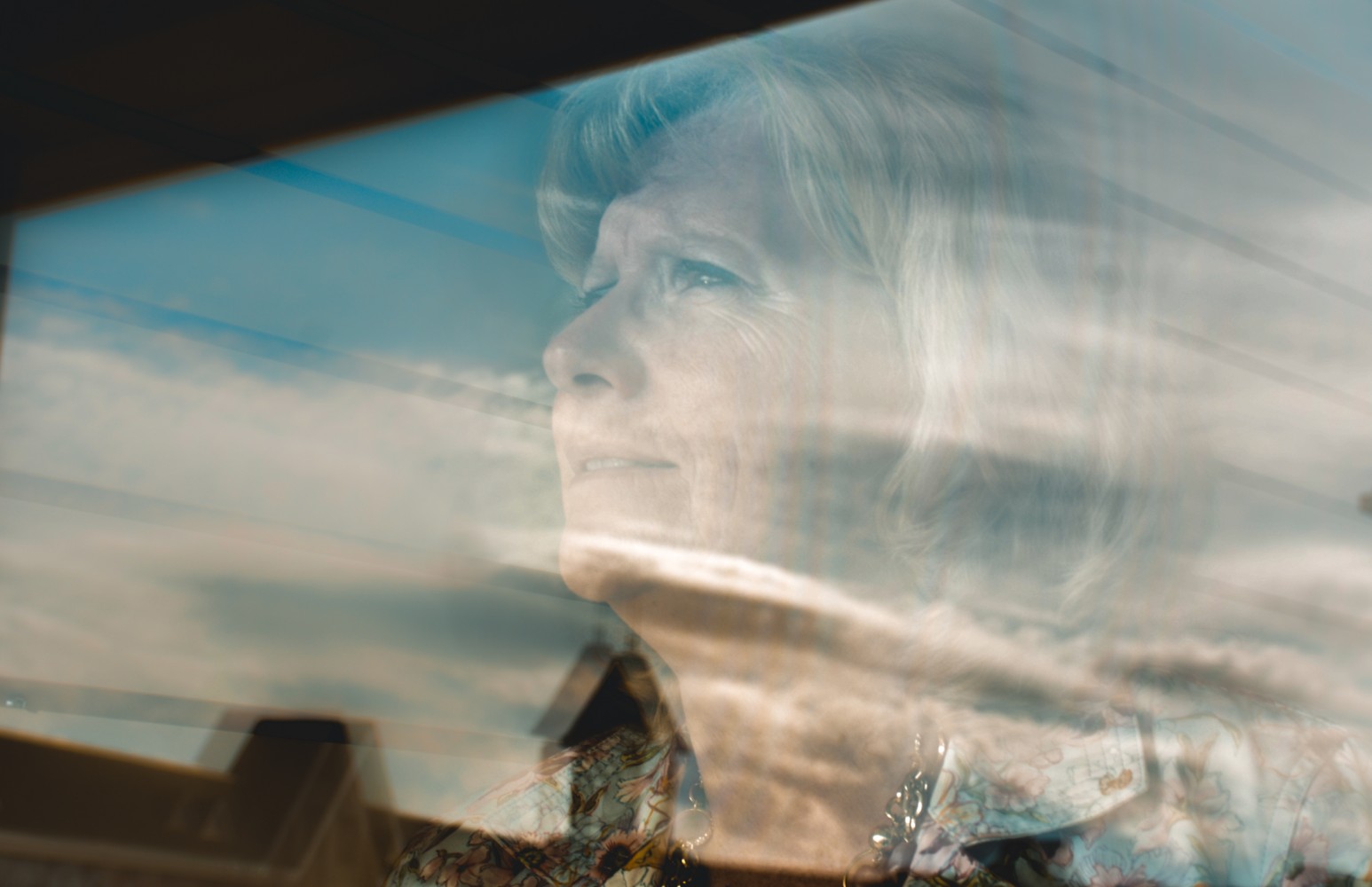 Photos by Joel Wittnebel
Linda Jeffrey on the seven deadly words in politics
That's the way we've always done it.
Those words make Linda Jeffrey want to throw things.
Before she arrived in the mayor's chair in 2014, those words had turned Brampton city hall into the laughing stock of the GTA, with the names of city staff and council members, particularly her predecessor, often plastered across front pages in stories about spending scandals and legal woes.
The inertia that turned those words into a mantra had left the downtown to age gracelessly and withered the trust of many citizens, who simply gave up on city hall.
Brampton's incumbent mayor has spent much of her political life battling those dispiriting words. During her 2014 campaign to replace Susan Fennell, a campaign Jeffrey won with 49 percent of the vote, she made her fight against them the thrust of her platform for change, vowing to disrupt the status quo.
Those words are dangerous, Jeffrey tells The Pointer.
It's true, and in many ways. Her fight for change has widened an abyss between two camps of councillors that has defined city hall ever since the amalgamation of Bramalea in 1974. At times, the divide between east and west had ground city business to a halt as councillors tossed accusations and conflicting arguments back and forth across the figurative no-man's land that has appeared in the middle of the room.
After Jeffrey took her seat in the chamber again (she was first elected to council in 1991, but left when she became an MPP a decade later) she watched the antics, appearing helpless and bewildered in archived videos, as councillors wasted hours of important legislative time in a dispute over a Twitter account, or demanded to move offices to get away from colleagues.
Now, as she enters campaign mode ahead of the Oct. 22 municipal election, those words still stubbornly define city hall, an echo of the past that Jeffrey hopes to dispel for good if elected to a second term as mayor.
The Pointer sat down with her for a lengthy interview to discuss her first four years as the head of council, the widening divide in city council chambers, the controversial LRT vote and many other issues that will become wedge topics over the next six weeks.
She outlined some of her broad vision for Brampton's future.
And she opened up about her three decades as a politician, balancing life with work and its impact on her family. She also talked about her personal battle with multiple sclerosis. It's a disease she has dealt with throughout her career, revealing a quiet courage that has served her well over almost thirty years in the public eye.
-----
Linda Jeffrey was only three years old when her family arrived in Canada from Ireland. Originally settling in Ottawa for her father's work with the Royal Canadian Air Force, the family soon moved to Toronto so he could attend university. It was there that Jeffrey went to school and landed her first job at Sick Kids Hospital.
During this time, in the late '70s, as she tried to sort out what she wanted to do with the rest of her life, she met her husband, a researcher at the hospital. The pair were soon married. They moved across the country for work, first heading west, then east.
But Ontario drew them back, and in 1983 the couple landed in Brampton.
"Brampton was the most affordable place at the time," she says. "I remember thinking how crazy expensive it was; (the house) was $59,000."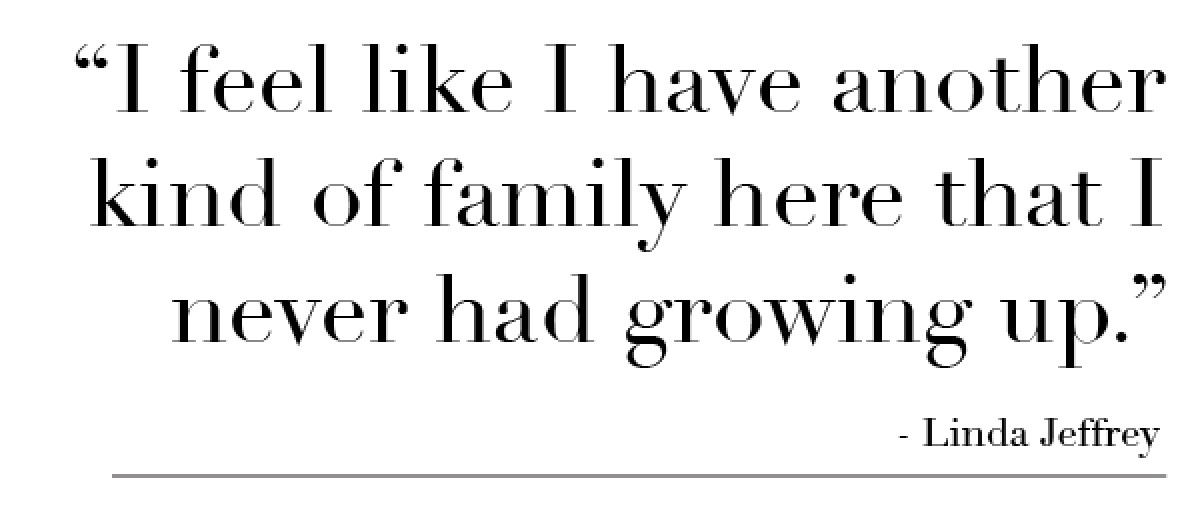 For a couple with hardly any savings, the house was a major investment. They moved in July; a month later Jeffrey was expecting her first child. That September, the universe threw them a curveball: her husband lost his job, forcing Jeffrey to find work while pregnant. Her husband wasn't able to land another job until six weeks before her son was born.
The transience of her early life gives Jeffrey a certain perspective on the experiences of Brampton residents, a large proportion of whom are immigrants. The latest census data shows that almost 75 percent of the nearly 600,000 people who call Brampton home are visible minorities.
Jeffrey remembers how her parents struggled with homesickness that became overwhelming at times. They went back to Ireland with a teenage Linda in tow. The experiment did not last long. The family returned to Canada about a year later and gained full citizenship.
"I think it helps me understand my community. I'm not sure that they can see that, because I'm not a visible minority," she says. "I understand how difficult it is to start a new life, what courage it takes."
Courage breeds kindness, and Jeffrey says the Brampton population has welcomed her with open arms throughout her time at city hall.
"I feel like I have another kind of family here that I never had growing up," she says.
Jeffrey's time at city hall began as a volunteer, taking spots on citizen advisory committees. It wasn't until 1991 that her focus turned from being part of the background to stepping to the forefront.
She was motivated by a desire to make positive change, she says, and to push out people she believed were on council for self-serving purposes.
"I said to my husband, 'I don't like anyone who wants to put their name on the ballot. All they think about are the negative things in the city; they don't have any positive suggestions, they don't show up, they come for the doughnuts. They're not there to get things done," she recalls.
And with those sentiments, her political career was launched. Jeffrey won a seat in what was then Ward 2.
She remembers the steep learning curve she had to climb while entering political life inside city hall. In her first years on council she helped increase public engagement in the city's budget process, while also working as a representative for Brampton on Hydro One's board of directors.
After 12 years at city hall, another challenge presented itself. In 2003, at the tail end of a long reign by the provincial Progressive Conservatives that saw drastic cuts to public services, Brampton's Peel Memorial Hospital was literally falling down around the heads of the doctors, nurses and patients.
"I learned later, in years when I talked with some of the surgeons who worked there, that they sometimes would be operating and things would be dripping from the ceiling," Jeffrey says. "It was a great hospital in that you got great healthcare, but it was a hospital falling apart; it was crumbling."
The state of the city's healthcare infrastructure infuriated her, and she took her quiet anger to Queen's Park.
Jeffrey was elected in the Brampton Centre riding with 43 percent of the vote in 2003, the start of a trend. She took 50 percent in the following election in 2007, 44 percent in 2011. She won the mayor's job in 2014 with 49 percent of the vote in what was believed by many to be a three-way race, about 28 percentage points higher than her closest competitor.
All those strong Jeffrey supporters couldn't go with her when she first arrived at Queen's Park. The blood-sport style of provincial politics, with its harshly negative atmosphere, wasn't to her liking. She hadn't been groomed for this within a Bay Street law firm or the cutthroat dynamics of the party machine.
"The first year I was there, I hated it. I didn't understand how it worked, I didn't like the partisan nature of politics at Queen's Park, and it wasn't as edgy as it is now, even."
Despite that, she persevered, and soon ascended, sticking to her calmly confident approach. She began as a backbencher in the Liberal government under Dalton McGuinty. Her measured approach and unflappable demeanor won Jeffrey strong cabinet posts. By the time Kathleen Wynne was comfortably settled in as premier, the MPP from Brampton who as a young adult wasn't sure about what she wanted to do, racked up stints as the Minister of Natural Resources in 2010, Minister of Labour and Minister Responsible for Seniors in 2011, and finally Minister of Municipal Affairs and Housing in 2013, key positions not handed over to lightweights.
"I stuck it out, and 11 years later I'm proud of what I was able to accomplish, and it was all about getting more resources for Brampton," she says. "Nobody in Toronto understands the challenges of high-growth communities outside the GTA. They don't understand the funding formulas are wrong; they aren't based on recent census data, and that really hurt us."
In 2014, when Jeffrey returned to Brampton and eased herself into the mayor's chair, the city had been doing immeasurable harm to itself and its reputation.
Former mayor Susan Fennell had been embroiled in a spending scandal after news reports made public the fact she was spending hefty amounts of taxpayer's money, hundreds of thousands of dollars in fact, on swanky air travel and hotel rooms, an on-call limousine service, and a high-priced, luxury SUV. At the same time, the city was embroiled in a lawsuit that involved the alleged improper disqualification of a bidder for a $500-million downtown development deal. That lawsuit, which could cost the city $28.5 million if successful, is still before the courts.
"There was a lot of baggage that I inherited," Jeffrey says.
That baggage took some time to deal with. One of Jeffrey's first moves was calling in the former provincial auditor to dig into the city's finances, to get a more accurate picture of how much damage had been done in the previous years of neglect.
The move was part of her campaign pledge to disrupt the status quo at city hall and to stop doing things the way they'd always been done. She had promised to clean up city hall, bring in more accountability and transparency, and change what she saw as a culture of entitlement. There was predictable resistance from some fellow council members and senior city staff.
Jeffrey, with the help of a new chief administrative officer, Harry Schlange, took an axe to the city's list of senior managers, ridding the organization of 43 high-ranking employees to streamline the city's operations.
"People say they like change, but they actually don't; they don't mean that kind of change," she says.
The heavy-handed approach, while potentially improving the city's bottom line (Jeffrey also cut her own mayoral salary by $50,000) helped deepen the rift between two sides of council. It grew even deeper each year of the term.
Nowhere was the divide more visible than in the fight over a route for the city's first light-rail line. Jeffrey was buried under criticism for how she handled it, accused widely of siding with Queen's Park instead of fighting for Brampton.
Her council enemies, led by an old friend turned foe, retiring Regional Councillor Elaine Moore, received even more criticism across the province, for torpedoing a fully provincially funded LRT right up the heart of the city.
Once again, Brampton was a laughing stock.
One side said it was fighting for a "made in Brampton" route. Jeffrey and her camp adamantly refused to abandon the provincially chosen route, which would have extended the LRT's northern corridor beyond Mississauga. In the end, Brampton got nothing.
As it stands, the LRT will start at the lakeshore in Mississauga, run all the way up Highway 10 (Hurontario Street) and end at Steeles Avenue.
"I felt like that lady in the IKEA commercial: 'Start the car, go go go, take it, take it and run,'"Jeffrey says.
The commercial she refers to depicts a woman speeding away from the store with her partner, whooping over getting what she thinks is a steal but is really just a very good price.
For Jeffrey, the IKEA-style deal, ready to be signed, sealed and at some point delivered, with an LRT system funded by the Liberal government for a total of $1.6 billion as the reward, roughly three-quarters of the proposed funding was for the much longer Mississauga part of the route, was always just out of reach. She thinks about what it would have meant to connect Brampton with Mississauga and the rest of the GTA via higher-order transit, as part of the Liberal government's plan to integrate transit across much of southern Ontario.
"It was a great gift," Jeffrey says.
Not all councillors saw it that way. The issue pushed them further into two camps, those on Jeffrey's side, and those who preferred a route that wouldn't cut right through the city's historic Main Street heritage district. Some opponents denied that the heritage issue was their motivation, but that didn't stop Jeffrey and her supporters from leveling the criticism that others were simply trying to protect "old Brampton" from change.
Before a crowd of hundreds of residents at Brampton's Rose Theatre, councillors voted down the provincial government-supported route. In a shocking move, Jeffrey voted along with the naysayers to turn it down. It was a move she would later apologize for, blaming confusion and the lengthy meeting for her mixup.
Jeffrey passionately believes council made a huge mistake, with long-lasting implications.
"I've never seen us, together (as a council), so wrong, and not listening to the residents," she says, adding that she has her suspicions about the real reasons for opposition to the Main St. route.
"I think the argument that we needed to protect our historic downtown was a red herring. I don't believe that was the reason we said no. I think there were a lot of people that wanted certain properties developed and I think there was a lot of racism attached to that decision, 'We don't want those people in our downtown.' I can't prove it, but that's my gut," she says.
Brampton now finds itself stuck in an unfortunate reality. The need for better transit looms larger with each passing day as the city's population continually expands, and as Ryerson University gets ready to construct a satellite campus in or around the downtown core. Jeffrey knows transit needs to be a priority for the next term of council.
According to an exclusive poll of 999 Bramptonians commissioned by The Pointer and carried out by Forum Research, 23 percent of those surveyed said reducing traffic congestion should be the top priority for the incoming council, the highest percentage for any topic on the list. Transit will have to be part of any relief on that issue.
"We as a city need to work on what our hub looks like in downtown Brampton," she says.
Could the Main Street route return to the table? Jeffrey doesn't say no. She already lost a lot of political capital fighting for the route once, after the previous council had voted resoundingly to reject the province's preferred LRT alignment. She says a lot has changed since the initial offer was proposed.
"I think it's going to be a very different conversation with a new government. The new government is deciding what they're going to do," she says.
"At this point, the money that was set aside is no longer there, but it doesn't take away the fact that we need a spine in the city that will provide transit. The Hurontario (route) is the busiest, most well-travelled route in the city, and we need connectivity to Mississauga, up to Caledon and across the city. So we still need the transit."
Jeffrey says those conversations are ongoing with the provincial government. During her recent trip to the annual Association of Municipalities of Ontario conference in Ottawa, Jeffrey appealed to the province to make multi-modal transit development between Brampton and the GTHA a priority for the new government.
------
There is rarely a break for those sitting in the elected municipal hot seats. Juggling resident concerns, thick agendas and city reports can be an ongoing battle. For the mayor, this juggling act can be even more extreme.
Jeffrey says she's fielded calls about snow removal on Christmas Day, much to the resentment of her family, and even dealt with the burning footings of Peel Memorial Hospital while she was on vacation in Myrtle Beach early in her term as mayor.
This past year has been particularly challenging, as her father became sick. An only child, Jeffrey did her best to ensure she was there for her mother when things worsened, making frequent trips to her parents' home in Cobourg. Her father died earlier this year, at the age of 83.
"My mother would call me crying, and I would drive home in snow storms and sleep on her couch and try and navigate the healthcare system," while her father was sick, Jeffrey says. "I was trying to be a good daughter and trying to do things here in Brampton, and we were really busy."
The immersive nature of political life, constantly dealing with other people's concerns and problems, can sometimes leave very little time to deal with one's own problems. At times, it's important to stop and remember that the job isn't everything.
"You're still a mom, you're still a daughter."
It may come as a surprise to some that for the past 17 years Jeffrey has battled multiple sclerosis (MS).
Just ahead of her first run at Queen's Park under Dalton McGuinty, Jeffrey was diagnosed with relapsing/remitting MS, a milder form of the potentially debilitating autoimmune disease.
"My neurologist told me: Don't run (politically). Stress is bad," Jeffrey recalls. It was advice she knows she was right to ignore.
"I saw him about six months later and I said, I can't not run, because it's more stressful for me to see what's happening to my city if I don't run."
In the early days after her diagnosis she says she was stuck in a cycle of feeling sorry for herself and being afraid of the future.
"How do I continue doing what I'm doing? I love it, I care about it, I like to think I'm good at it. So it was more just, how do I navigate it?"
Since that time, she's been able to weather it, more or less with ease, she says. Taking daily medication and exercising keeps her stable, she says.
The mayor's exhausting schedule can sometimes catch up to her, though. "It's self-inflicted, because we say yes to so many things, but I'm lucky people want me to come to their events," she says. "There's lots of people out there struggling with far worse things than I am, and I'm really lucky I've been really stable."
Through it all, Jeffrey has managed to put together some successful building blocks to support Brampton's future. She's determined to continue shaping it as an inviting place for the expected 300,000 new residents that will settle here over the next 25 years, according to provincial government projections.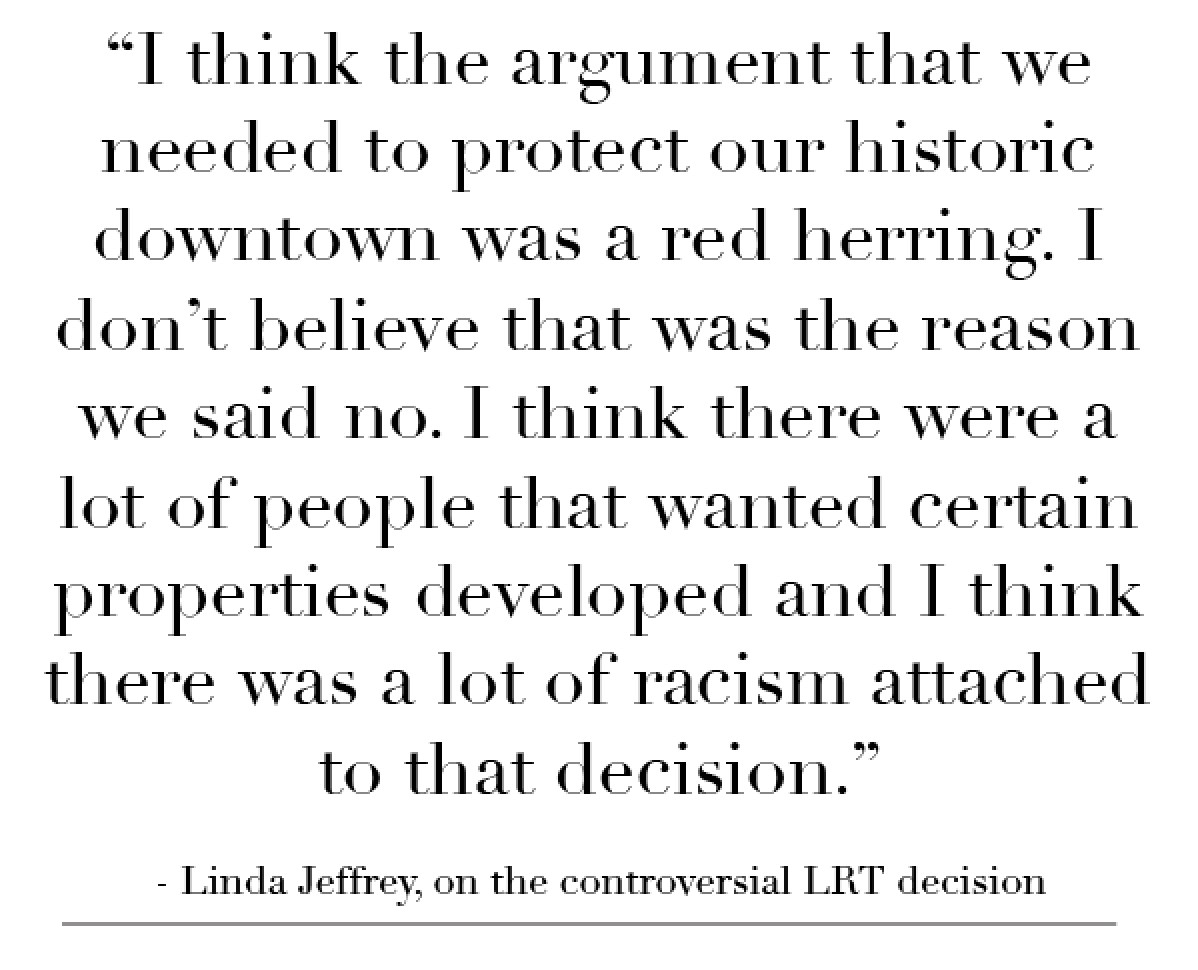 Currently the country's ninth largest city, Brampton could move up to sixth or fifth on that list.
Census data shows that Brampton's population is quite young, with an average age of 35, is very diverse and fairly well-educated. These factors make the city essentially a giant talent pool for potential employers.
That's a feature the city tried to highlight in a bid to attract Amazon's second North American headquarters. The online retail giant has narrowed down its list of potential locations for what it's calling HQ2. Toronto's bid, which includes Brampton and other proposed sites in the GTA, was the only Canadian one to make the shortlist.
"We've got the talent pool all around here; why wouldn't Amazon consider us? I realize it's a long shot, but I'm up for the long shot," Jeffrey says.
While using the strength of the city's population to attract employers, Jeffrey also knows the power of harnessing that population is key to improving city services.
In another effort to step away from how things have always been done, Jeffrey trashed the idea of typical town hall meetings to discuss issues. Historically, they've had low attendance in Brampton. Instead, she converted to holding telephone town halls, an initiative that allowed people to call in and speak with the mayor and ward councillors about set topics, to ask their own questions and provide ideas.
In 2015, more than 28,000 people contributed to the five calls that dealt with issues surrounding the city's budget.
It's a practice Jeffrey hopes to reintroduce in the next term.
-----
Brampton residents surveyed for The Pointer's poll asking their priorities for the incoming council listed, just below traffic congestion, expanding public healthcare (20 percent), as municipalities are expected to set aside their share of healthcare funding before the province ponies up for expansion. Following that, voters listed better community police presence (18 percent); and attracting key employers (10 percent).
If not addressed, it's obvious these concerns will only grow as Brampton's population is set to balloon to more than 900,000 by 2041.
Hyper-growth issues are on Jeffrey's radar as she has started to get salty with Patrick Brown, her prime rival out of six opponents she faces in the mayor's race.
Jeffrey says she will ensure the city manages its eye-popping growth in a sustainable manner, which she claims previous councils neglected to do.
"Council wasn't taking care of their infrastructure, we didn't have asset management plans, we had no sense of where our assets were in the life cycle of repair and replacement," she says. That type of frank criticism often rankles her council opponents.
Over the last term, Jeffrey and council approved a 2 percent tax levy, with dollars gained from the increase dedicated solely to infrastructure projects.
Along with supporting the roofs, sewage, watermains and other critical infrastructure that make a city run, planning development properly also needs to become a priority, she says.
"We weren't planning and building our city in an orchestrated, thoughtful method. The development community was essentially driving where growth happened."
This can result in costly and sometimes life-threatening mistakes, for example if the city fails to place resources like fire halls in the proper places across the city.
Jeffrey knows this type of planning will mean saying no to the developers who have more or less run the show in years past, as the city realigns its priorities, she says.
One of those priorities needs to be healthcare.
"We may have to put a pause on some of those subdivisions and how quickly they get moved along, until we get the healthcare dollars we need. It's not necessarily the mayor's job to be talking about healthcare, but if I don't do it, who's going to do it? Because we need champions to say: This is a problem."
Diversified housing, a community safety plan, and coordinating the incoming university campus are also ongoing priorities for Jeffrey heading into the election and beyond.
-----
The last council term has had plenty of controversies. Aside from the LRT, questions about council in-fighting and her ability to lead are sure to be planks upon which other candidates will attempt to build their campaigns.
Jeffrey knows it, and she also hints that there will be questions other candidates will have to answer when it comes to their own backgrounds.
Inside the council chambers, though, Jeffrey wants to assure residents that she is looking to get away from the way things have been this past term, and will continue to push away from the way things have always been.
"I think we can find a way forward," she says. "My residents expect me to be a bridge-builder, to work with people."
When it comes to the future of Brampton, Jeffrey knows that despite the city's diversity, citizens typically want the same things: good education, good healthcare, good jobs and a safe, thriving community.
"That's not different," she says. "It doesn't matter what culture you're with."
Submit a correction about this story