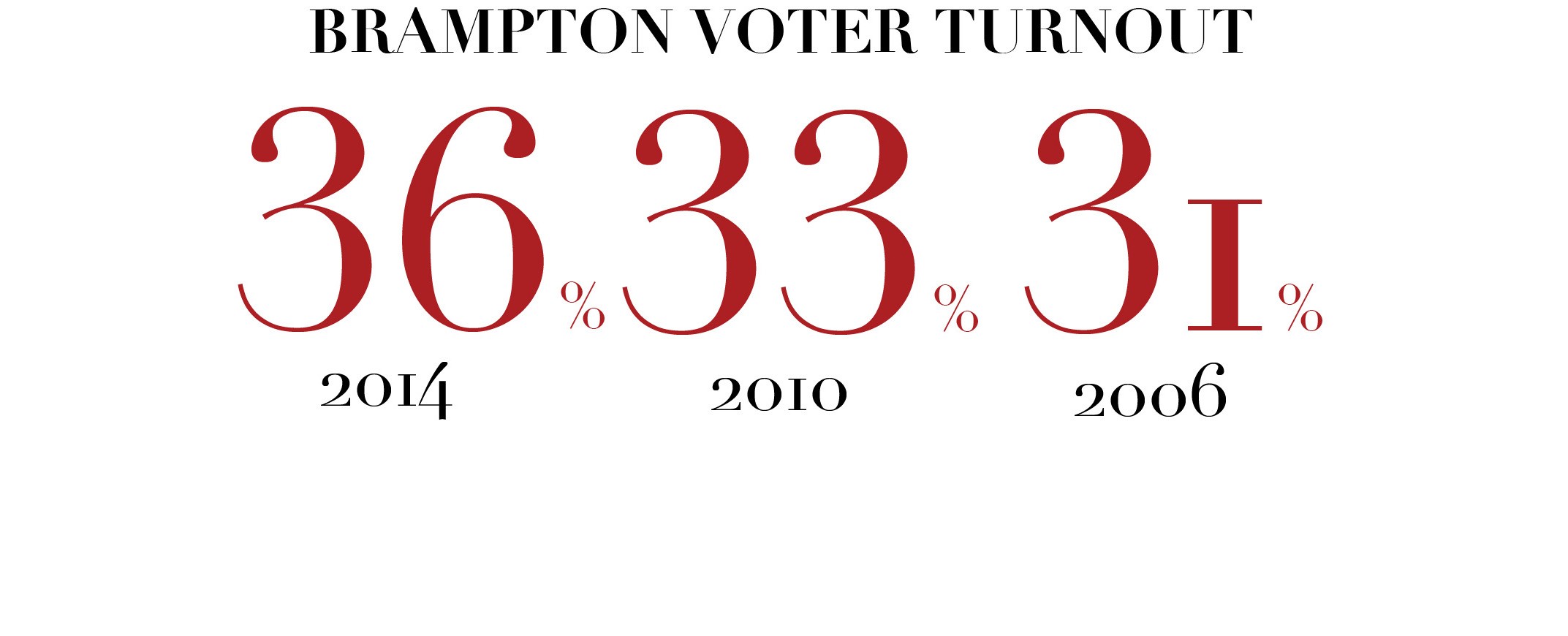 It's hard to call it democracy when the vast majority don't care
Those are the numbers that represent the percentage of eligible voters who cast a ballot in each of Brampton's last three municipal elections held in 2014, 2010 and 2006. So, one third of the city's residents are deciding how the other two thirds will be governed.
To see the full article content, please subscribe to The Pointer.
Subscribe